Barcelona's golden boy produced yet another golden performance in the Supercopa final to clinch the first title under manager Xavi Hernandez. La Liga table toppers Barcelona was back to their very best and controlling the midfield was 18-year-old Pablo Gavi. Gavi was at his absolute best as he scored the opening goal and assisted the other two. He attacked very well, was neat in possession, and contributed to the defence as well. As usual, Gavi recovered the ball many times, got in the half-spaces, and was intensity personified. Therefore, we look at his stats to understand his stellar performance in the match against Real Madrid.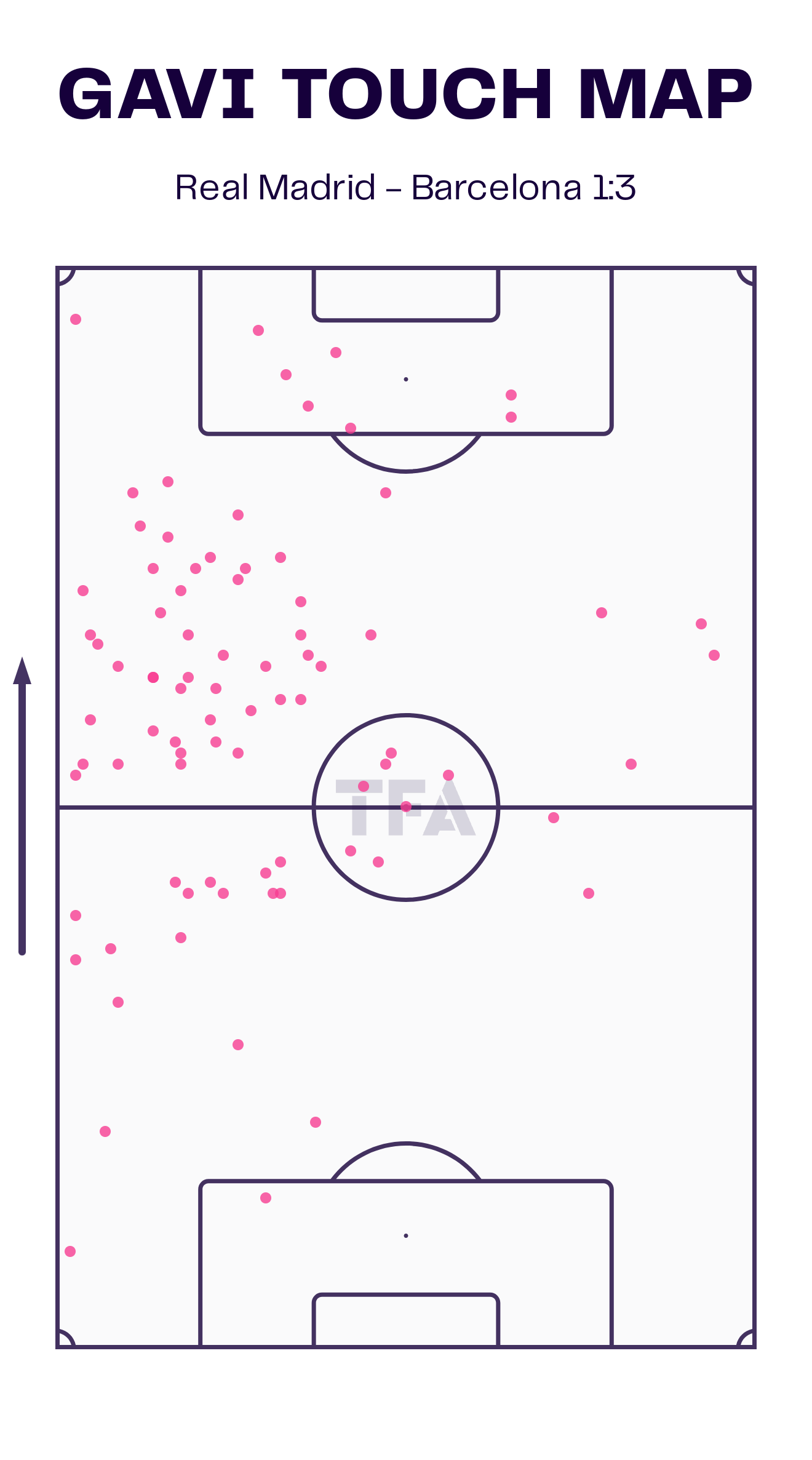 Gavi started the match on the left wing, but he spent a lot of time in the midfield to help Barcelona get numerical superiority in the midfield. He, along with other midfielders, created a net in which they passed the ball around. Gavi, as he usually does, tracked back often to help the team defensively as well. He was excellent in attack, made many threatening entries into the penalty box, and had four touches in the penalty box.
High pressing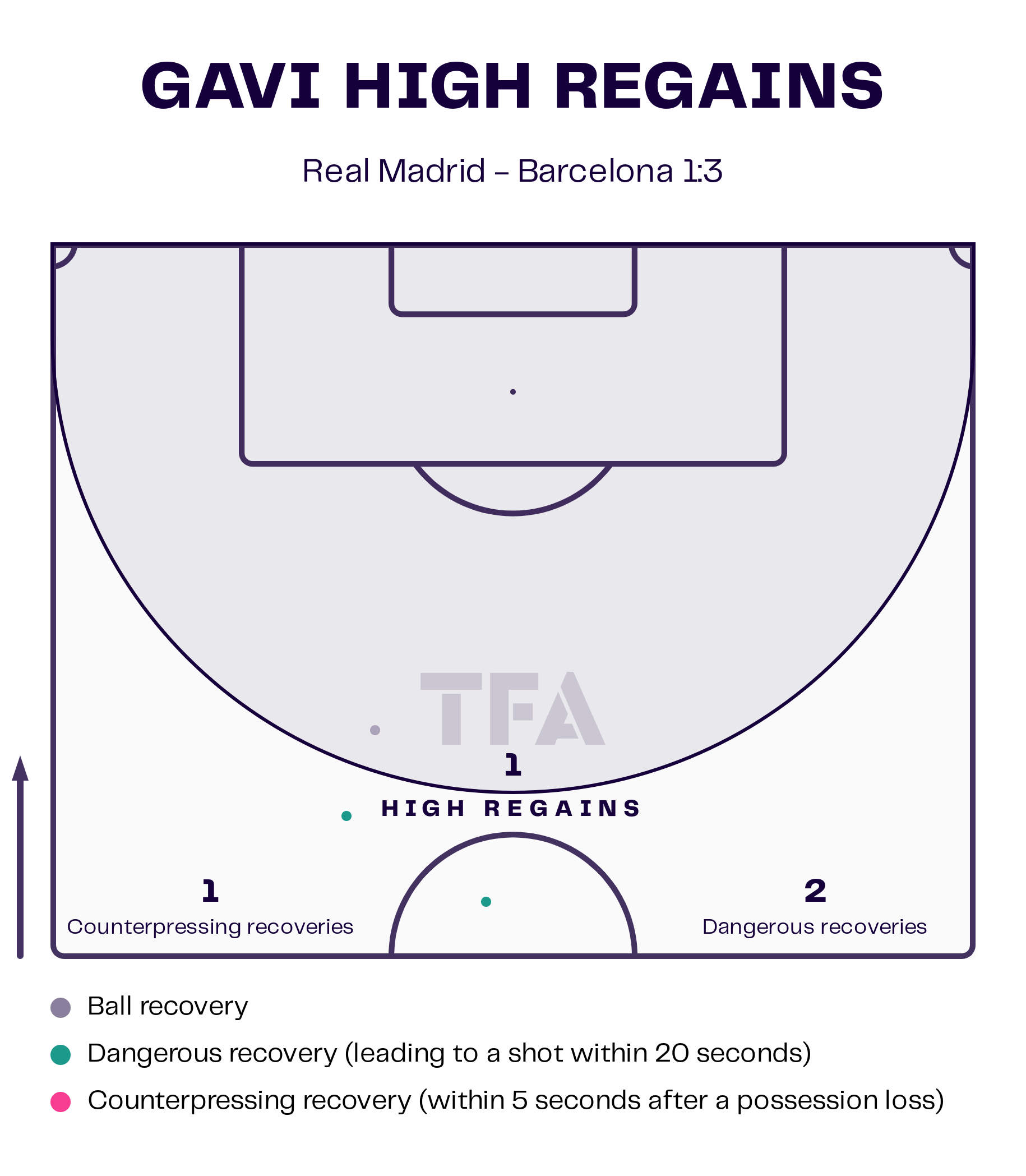 The above visual shows Gavi's high regains. Barcelona pressed high and recovered the ball as soon as they lost it. Gavi played a huge role in this as he pressed high and was relentless in regaining possession. He made one counter-pressing recovery and two dangerous ones. The third goal, apart from Real Madrid's mistake, was because of Gavi's pressing. He recovered the ball and quickly made a good run to assist Pedri, which sealed the match for Barcelona.
Passing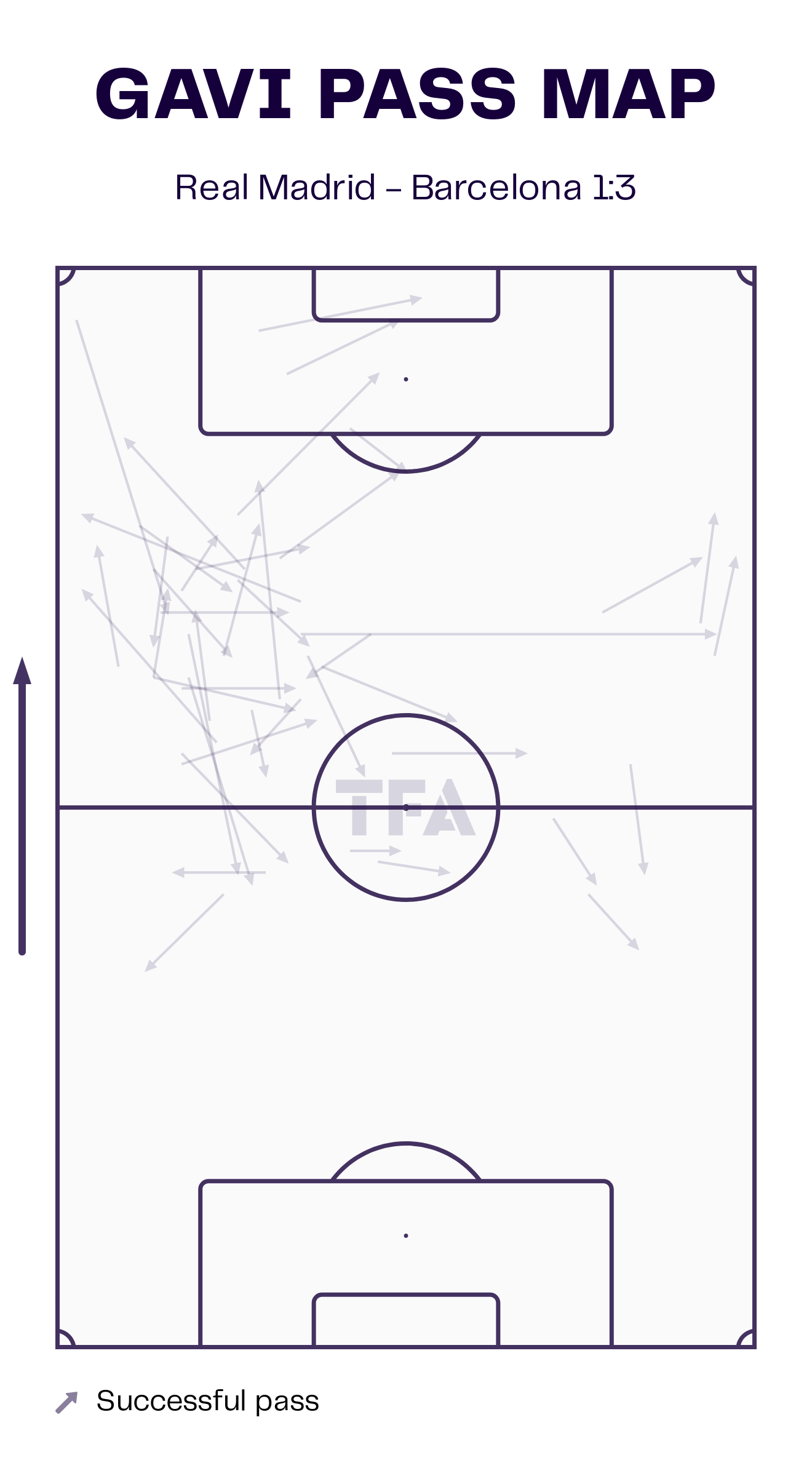 Gavi played 46 passes and completed 45 of them, with a success rate of 98%. Gavi was neat in possession and made some really good passes. He played seven passes into the penalty box and completed all of them. He had a 100% success rate on passes into the final third.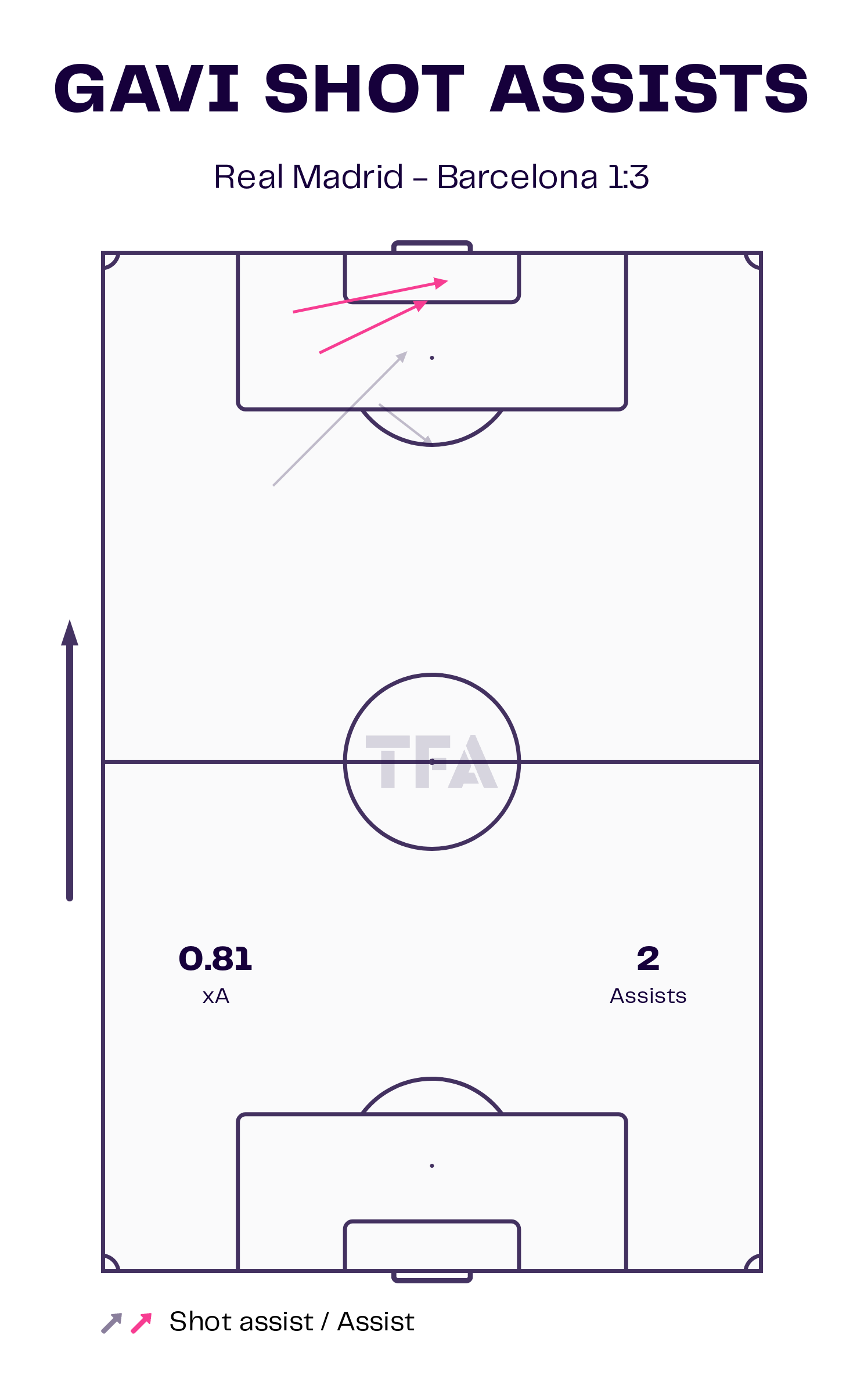 Gavi had two assists in El Clasico. He was brilliant, and his composure and vision made all goals possible. He had three shot assists, with two of them leading to goals. Moreover, he played two crosses, both of which found their target.
Barcelona were back to their best in a dominant performance against Real Madrid. Gavi was given the player of the match award for his brilliant display in the final. With a goal and two assists, Gavi was a crucial presence in the final third for Barcelona. His intensity, technical brilliance, and precision were important for Barcelona, and he will have a huge role to play for them in the future as well.
Visuals via TFA data viz engine