Sevilla are a different team when it comes to the UEFA Europa League. In the last 10 years, they have won the championship five times. Their recent success in the Europa League last season added another trophy to their trophy cabinet. It looked like Sevilla's success would bring some new faces to the team. However, this was not possible as the team was forced to put the whole team up for 'sale' in the transfer window.
Sevilla were lucky as they didn't lose their main players. However, there is another concern that the team has to deal with. Los Nervionenses are sitting at the bottom of the LaLiga after three league games. Let's look at some of the stats that show why Jose Luis Mendilibar's team has lost its opening matches.
Leaky defence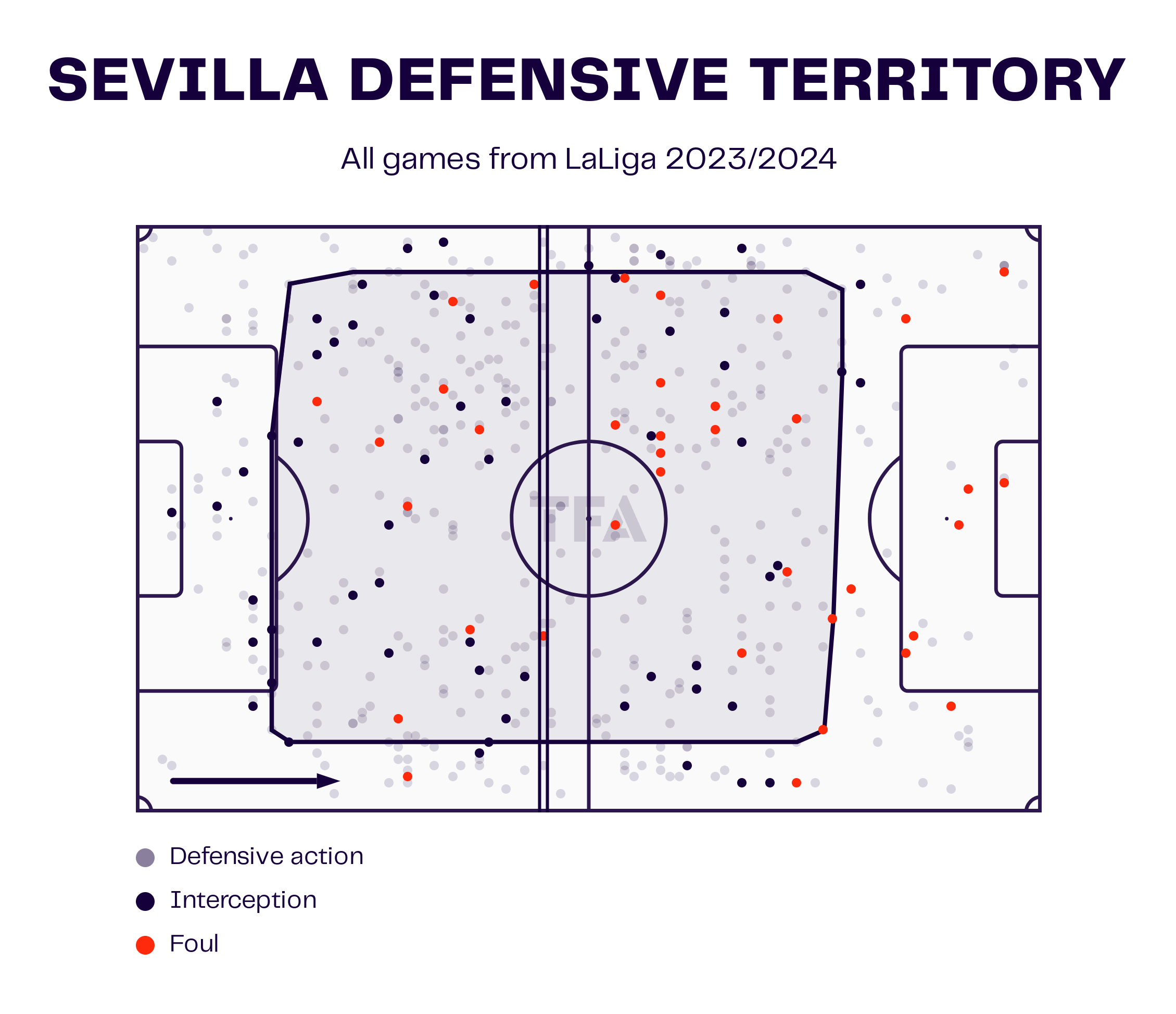 Sevilla have conceded eight goals in their first three outings. The first match ended in a 2-1 loss against Valencia. Their second match was a seven-goal thriller against Alaves, which ended 4-3. In the last match against Girona, the team lost 2-1.
The defence has won 58% of their defensive duels and struggled aerially with just a 39% win rate.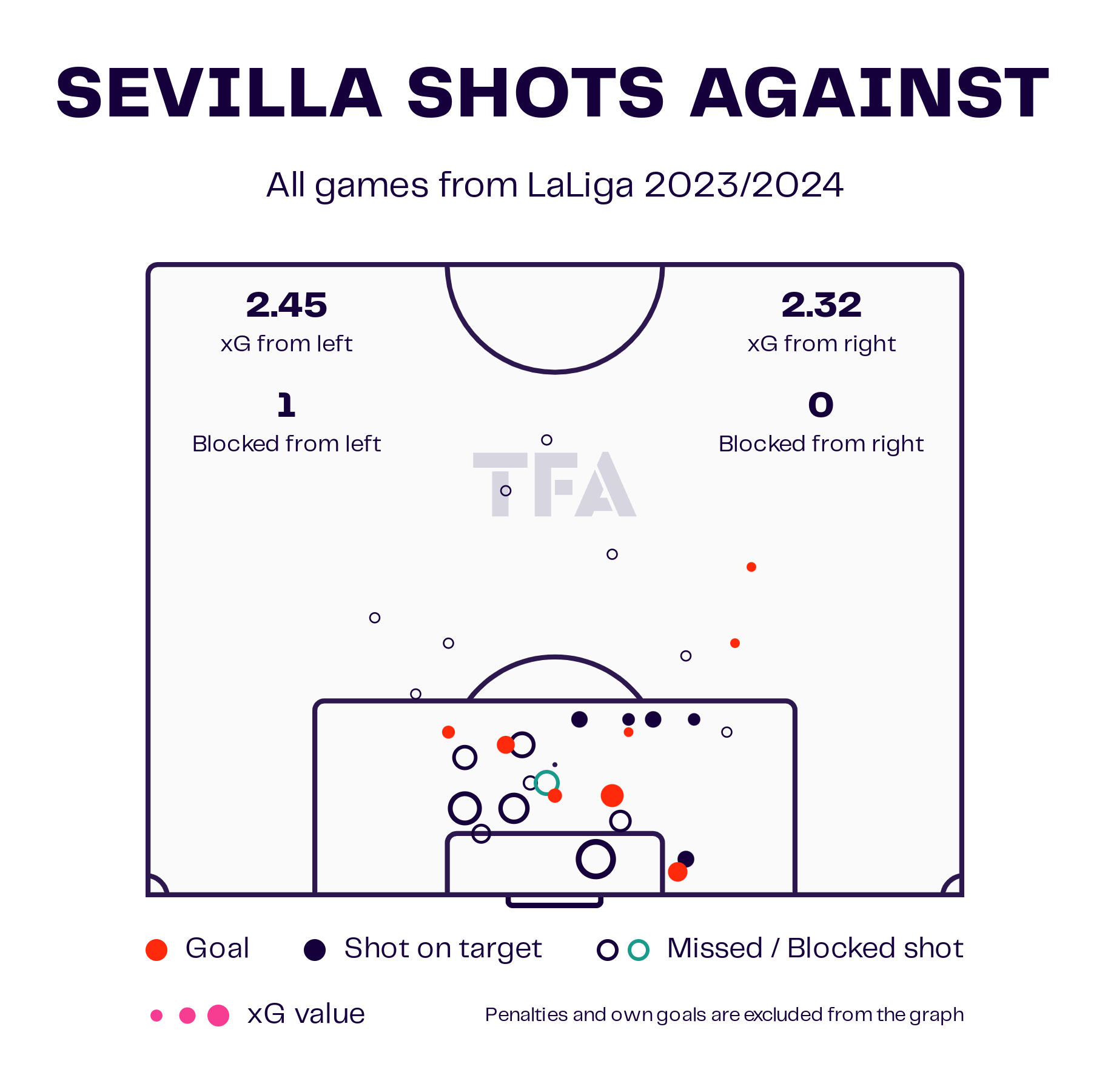 Sevilla's defence has allowed the opposition's attack to take 10 shots per match. Of the 30 shots faced by the team, 13 were on target. The above viz shows the shot against the visual of Sevilla. They have allowed the opposition to take shots from inside the penalty box, thus leading to six goals from inside the 18-yard box. Two goals were conceded from long range. Sevilla could have conceded more goals but were lucky enough as the opposition players missed a few close-range chances.
Low-conversion rate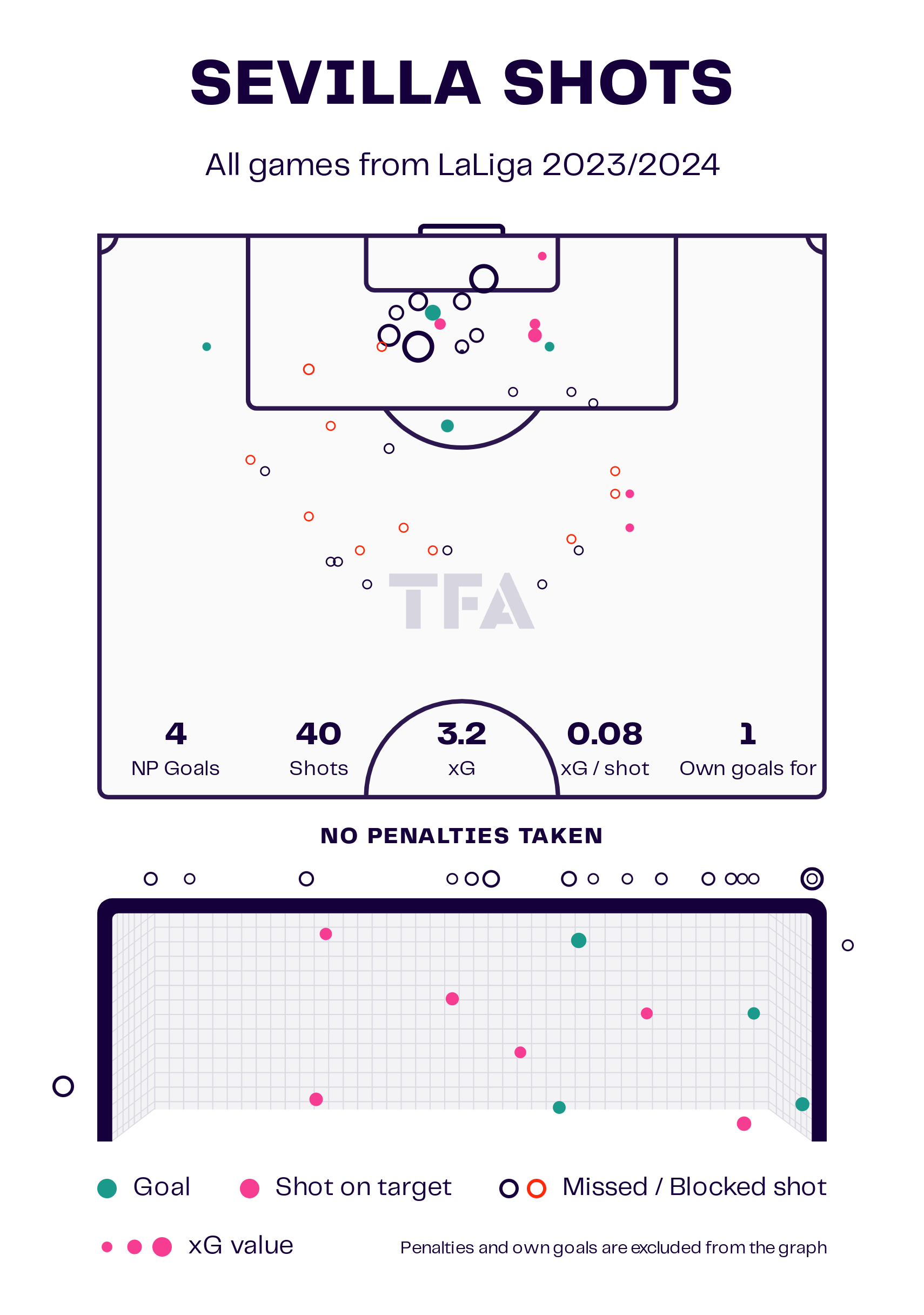 The attack is also a big concern for Mendilibar. Despite scoring five goals in the first three matches, they have a very low shot conversion rate. Sevilla have taken 40 shots, and only 10 were on target. By looking at the above viz we can observe that Sevilla have struggled to penetrate the opposition's penalty box and attempt shots. The players have also missed some close-range shots.
Against Girona, the team attempted 20 shots, and five were on target. Sevilla had an xG of 2.03 in this match.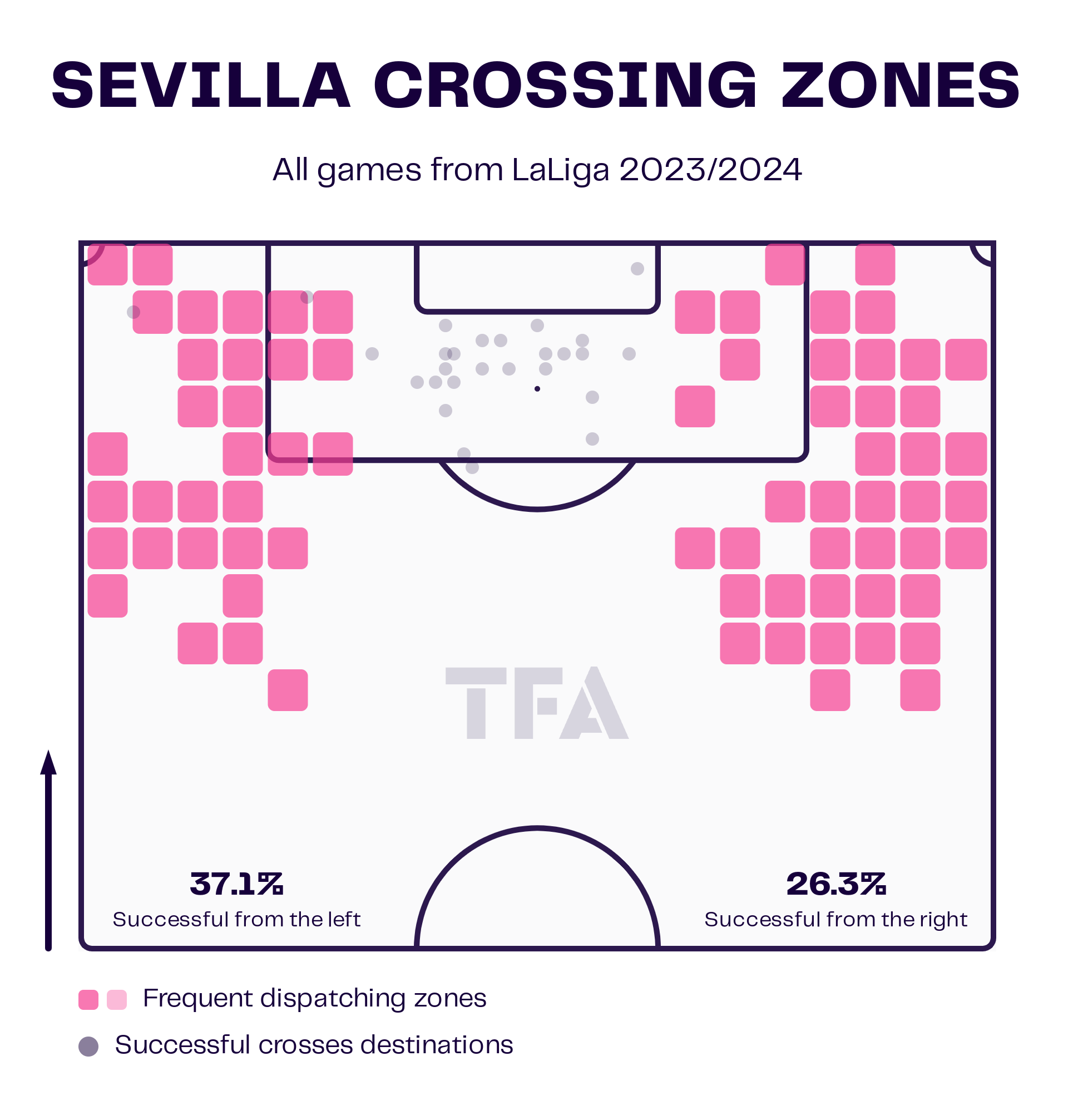 The team likes to put in crosses and create chances with them. Sevilla's crosses average per match is 30.67 and the accuracy rate is lower than that at 30.4%. These crosses have often found a teammate in front of the opposition goal but most of the shots taken from them were off-target.
Sevilla are yet to win their first match this season. They will look to register their first points against Atletico Madrid. The team is full of champion players and everyone expects them to bounce back in the coming matchdays.
Visuals via TFA data viz engine